Panama Life
By Mac Davidson - The Assistant to Señor Spears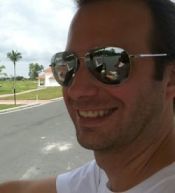 Buenas Dias! My name is Mac, new Assistant to Eldon and a new arrival in Panama.

Living in Panama has been a dream of mine since 2006. I can't tell you why I wanted to be here... its just a calling I had to obey. I have this strange fascination for this country, the people, the culture, the life here.
I have been here twice before, and each time I came, it further confirmed that this is where I belong. Now I have this great opportunity to live here and stay here, hopefully forever.
Originally from Winnipeg (Winterpeg), Canada, I was sick to death of our short summers which sometimes weren't all that great and the long freezing winters. Anyone who has been to Winnipeg in January and experienced the -35 with the -45 windchill will certainly agree, winters there are horrible! My goal is to never experience that again! I never want to see snow again!
Winter did have its merits... like driving to the cottage in the Whiteshell and over the ice. Experiencing the silence and peace of the quiet frozen lake. The picture here on the left is just that.. we were the only people there...its very creepy yet relaxing at the same time... But.... That's about all I liked about winter...
So I traded my snow boats for flipflops, my winter jacket for sunscreen....and made my way to Panama. Never looking back.
If I ever get homesick, I can just check out the weather network, see the temperature for Winterpeg and then walk outside here in my shorts and feel the heat. Look in the front yard, see the palm trees...and feel the humidity of the tropics and I forget all about that dark cold place I came from!
This is one of the few places I truly feel at home. I love walking into the local Do-It store (basically a Home Depot store), and I hear salsa music playing while I look for my light bulbs and a new Barbeque.
I want to share my experiences with you, just so you know what to expect, what you can do, where to go..once you move here. Coming here for a week or two is nice but it doesn't give you the full feeling of life in Panama. So I am starting this new series of articles to help you see the good and not so good of living in this beautiful country.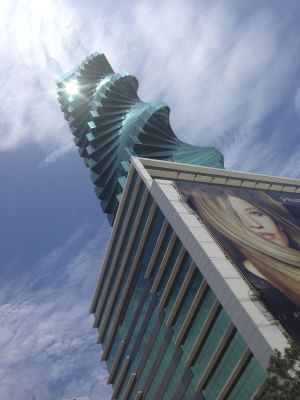 Panama is my new home. And I am planning to stay here for as long as humanly possible. I love everything here. The city, as loud and stinky and confusing as it is is still a beautiful site to see! I love just driving through the city, seeing all the sites and people.
I took this pic, leaning out the car window as we drove by. The skyline of Panama City is amazing. It is a busy metropolis with more and more skyscrapers and highrises going up all the time!
I love to travel, and I have traveled through much of Canada, from Montreal to Vancouver Island... I have travelled through much of western Europe, well, at least a good chunk of it... Jamaica, and Mexico a few times... And still nothing compares to Panama. Granted, I am a little biased as Panama has been my obsession for many years so seeing other countries and cities just don't compare...at least for me.
With just a short drive from Panama City, you can be at some spectacular beaches, that are mixed with black volcanic sand (and yes, Dad, the black sand is super hot on your feet!), warm ocean waters... Surfing is available further down the coast, something I intend to try! One day....
I will also have videos coming as well. But for now, it will be articles and pictures.
If you have any questions about living here...or about life in Panama in general, don't be afraid to ask. Either myself or Eldon will be happy to give you a hand. And if we don't know the answer, we can certainly find it for you.
Panama is the land of oppertunity and is really growing into a great paradise to live and retire in.
Living here is an adventure in itself...and I am loving every minute of this adventure. I can now actually wake up and look out the window and feel happy that this dream has come true, living my new Life in Panama!